Mario was originally portrayed as a two-dimensional sprite, but in later games he is shown as a three-dimensional, polygonal model. He is depicted as a portly plumber who lives in the fictional land of the Mushroom Kingdom with Luigi, his younger, taller brother, who is also a plumber. In the television series and film, Mario and Luigi are originally from Brooklyn.
Here are some Mario Look Alikes:-
Ron Jeremy and Mario! Mario ain't getting no action.
Dr Mario Theissen vs Mario from Nintendo's Super Mario Brothers..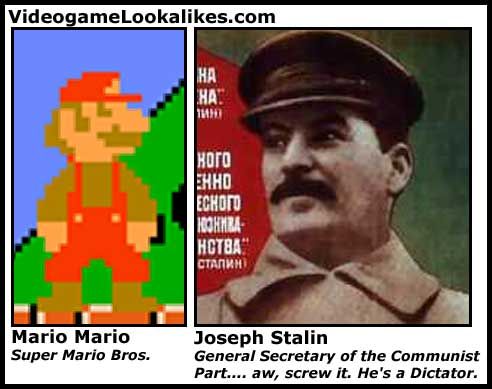 Mario (Super Mario Bros.) & Joseph Stalin(Dictator)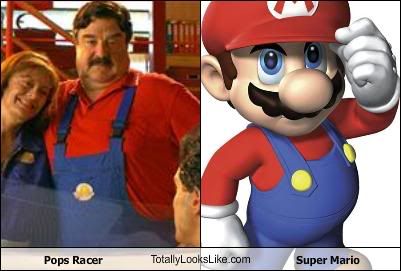 Pops Racer, a character from Speedracer, totally looks like Super Mario, a character licensed by the Nintendo video game company.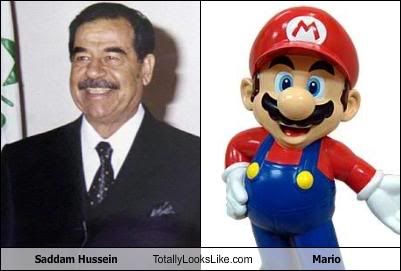 Saddam Hussein Totally Looks Like Mario
We are searching for more look-a-likes of Mario submit your suggestions in comments below…..